Welcome
Eggar Forrester (founded 1877) and wholly owned subsidiary CW Kellock & Co (founded 1820) have been at the forefront of the international shipping market for over 200 years.
A dedicated team of experienced brokers, auctioneers and valuers have worldwide personal connections spanning several generations: they offer an unrivaled level of service in ship sales across all sectors of the maritime industry:-
Capesize, Kamsarmax, Panamax, Ultramax, Supramax, Handymax, Handysize and smaller bulkcarriers
VLCC, Suezmax, LR2, LR1, MR2, MR1, Aframax, Panamax, Products, Chemical and other tankers
LNG and LPG carriers
Container ships
Car carriers
Multipurpose, RoRo and General Cargo vessels
Refrigerated (reefer) vessels
Yachts and Super Yachts
Cruise ships and Passenger Ferries
Drillships
Offshore vessels
Research vessels
Tugs, Coasters and other small craft.
Newbuilding and Contracting
Secondhand Sale & Purchase
Projects
Financing and refinancing
Demolition and recycling
Valuations, appraisals and expert witness
---
DEEP OCEAN MANNED EXPLORATION SYSTEM - SUBMERSIBLE FOR SALE
Exclusively in our hands for sale 
The explorer Victor Vescovo's unique manned submersible 'Limiting Factor' and the Hadal Exploration System
commercially certified for multiple dives to full ocean depth ("FOD") by DNV-GL
support ship 'Pressure Drop' outfitted with Kongsberg EM124 FOD multi-beam sonar;
three FOD science landers;
ancillary support craft, equipment, and spares. 
The vessels comprise the world's only platform for:
repeated deployments to FOD with minimal turnround 
The integrated platform is useable for:
oceanographic research,
archaeological discovery,
geological survey,
uncovering entirely new data in the unexplored vastness of earth's oceans. 
The vessels:
Manned submersible. Built: Triton Submarines LLC, 2018. Commercially Classed by DNV-GL. Max persons onboard: 2. Max depth unlimited. Attained depth: 10,928m (35,853 feet) at Challenger Deep.
Oceanographic research and deep diving support. Built Tacoma 1985, converted 2002, substantially refitted 2018. Flag: Marshall Is. IMO 8833867. Class ABS. LOA 68.3m, Beam 13.1m. Draft 4.6m. Main engines:  2 General Electric direct current electric motors driven by 4 Caterpillar gensets. Max 10 kts. Bow thruster 550hp. Dry & Wet Science Labs. Command & Control Centre. Retractable Submersible Hangar. 12ton A-Frame Launch & Recovery System. Kongsberg SIMRAD EM124 FOD capable Multi-Beam Echo Sounder (MBES). Three FOD capable scientific landers with sample collection, underwater navigation, and hi-definition video recording capability. Kongsberg EA640 Echo Sounder. Accommodation: 49 pax in 26 cabins. 18-20 crew. 
The vessels have successfully:
undertaken over 60 dives to date,
visited the five deepest places on the planet,
visited Challenger Deep (the deepest point in the oceans) fourteen times,
filmed and accurately mapped over one million square kilometres of ocean floor,
collected soil samples at depths of almost 11 km (7 miles).  
Full plans and particulars are available on request.  
Visit also https://caladanoceanic.com/ for
expeditions undertaken,
historical media coverage,
construction technology,
equipment particulars,
mission GPS tracking, etc. 
The vessels have recently commenced a four-month programme of dives in the Western Pacific, including
the first-ever manned descent into the Philippine Trench,
exploration of the deepest naval wrecks in the world off Samar Island,
two additional months of scientific exploration off Western Australia.  
They will be available for delivery thereafter. 
For further particulars and permission to carry out inspection and observation, apply to the exclusive brokers: CW Kellock & Co Ltd
Phone Paul Willcox +44 7768 735634 - kellock@eggarforrester.com   
---
Forthcoming International Ship Auctions
CW Kellock & Co are the appointed brokers, auctioneers and valuers to the Admiralty Marshal of the Courts of Justice in England and Wales. They have recently also conducted ship auctions on behalf of judiciaries in the USA, Jamaica, Northern Ireland and Trinidad & Tobago, and have been retained for marketing by the mortgagees of ships arrested in many other jurisdictions world-wide.
---
Admiralty Marshal Notices
CW Kellock & Co. are the appointed brokers and valuers to the Admiralty Marshal of the Courts of Justice in England and Wales.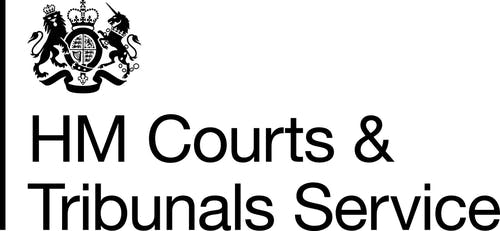 ---